Gusto launches low calorie Fairtrade cola in UK
The Gusto Company has launched its low calorie Fairtrade cola in the UK in a 250ml can.
The Gusto Cola is produced using a blend of organic herbs and spices which include African Cola Nut, Fairtrade Madagascan vanilla, Neroli, Cinnamon, Nutmeg and Coriander.
The company says that this practice provides a fair deal to the farmers and their communities in those regions.
The company claims that these herbs and spices help in creating an authentic and complex Cola taste. It also says that the drink is suitable for consumers opting for vegan and vegetarian health choices.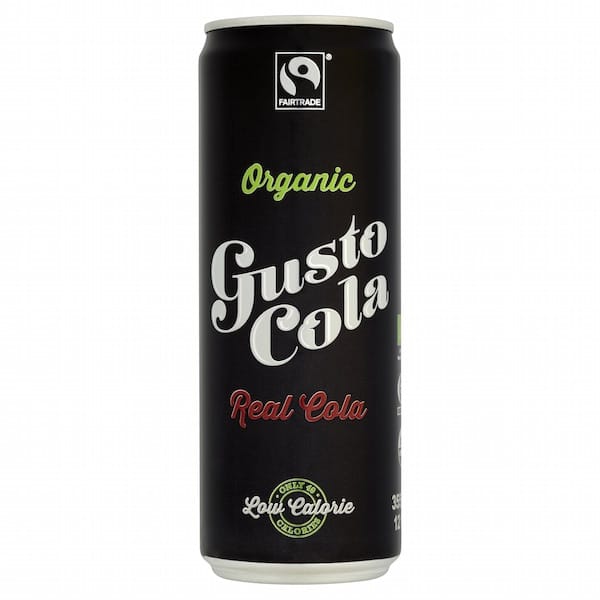 Europe's first organic, Fairtrade, low-calorie cola launches this month in the form of Gusto Cola, described as 'craft cola in a can', developed by Craig Sams, founder of Green & Black's.

At 49 calories per 335ml can, the drink blends botanicals and spices, including cola nut, vanilla, neroli, cinnamon, nutmeg and coriander, and is sweetened with organic cane sugar and organic stevia leaf extract and contains organic algave inulin.

"Until the launch of Gusto Cola there was no organic and low calorie soft drink option available in Europe," says Sams. "We have made concerted efforts to use natural and organic alternatives in our cola, such as organic lemon juice instead of phosphoric acid. We've developed an organic sweetening blend that creates a classic cola taste free from ingredients that concern our customers and us. We think that if a drink is called 'cola' it should contain cola, so we've used real cola nut extract rather than synthetic caffeine."
It also claims to be using cola nut which is found in West Africa and which is central to their culture and religion. The cola nut offers a bitter flavour which acts as a counterbalance to the sweet and citric flavours offered in its drinks