How to Spend Bitcoin
Unlike traditional currencies, bitcoins cannot be used anywhere to buy goods or services. The good news is that there are still plenty of places where you can spend your bitcoins.
Gift cards and debit cards for Bitcoin
You can use your bitcoin holdings at several online retailers by using debit cards or purchasing gift cards.
There are several companies that offer cryptocurrency debit cards that allow you to spend cryptocurrency on a normal debit card. Using a cryptocurrency debit card, you can pay for goods and services. ATM withdrawals can also be made with it.
Bitcoin can also be used to purchase gift cards to spend elsewhere if you would rather not spend it directly. Bitcoin can be used to purchase gift cards from hundreds of retailers through websites like eGifter and Gyft. With these gift cards, you can spend bitcoin at merchants that don't typically accept it.
Shopping with Bitcoin
In addition to gift cards and cryptocurrency debit cards, some merchants accept bitcoin as a form of payment. Bitcoin is accepted by some large online retailers, such as Overstock and Newegg.
It is also possible to use bitcoin at merchants that do not accept it. Flexa, for instance, is a payment network that supports a wide range of currencies, including cryptocurrencies. With Flexa's payment network and its mobile wallet SPEDN, you can pay in any supported currency, and it will be converted at the time of purchase. In spite of its $750 weekly spending limit, Flexa is accepted at many major retailers in the United States, including Nordstrom, Lowe's, and Petco.
PayPal recently introduced a similar feature for its users. Bitcoin can be purchased, held, and sold through your PayPal account. You can use bitcoin to fund online transactions if you decide to spend it. Bitcoins will be converted into dollars by PayPal. Using this feature requires a W-9 on file with PayPal, since converting bitcoin to dollars is selling an asset.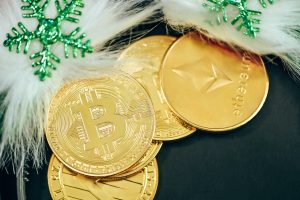 Giving Bitcoin to Charity
Bitcoin donations are now accepted in many nonprofit organizations instead of dollars. Bitcoin donations are not only tax-deductible, but they also support a good cause. First of all, you may be able to deduct your donation from your taxes. You'll receive the full value of the donation since the charity won't have to pay capital gains taxes.
Using Bitcoin as the Price Changes
As supply and demand affect the market, Bitcoin's price changes throughout the day. You'll notice that the bitcoin price can change as often as every few seconds. As the bitcoin price fluctuates so frequently, the value of your bitcoin holdings changes as well.
Imagine that you have $100 worth of bitcoin in your online Bitcoin wallet and want to purchase an item that costs $100. After adding the item to your cart, you proceeded to check out. Despite your best efforts, you were unable to complete the transaction due to a lack of funds. However, what actually happened? Once it was added to the cart, you had enough.
Due to fluctuating prices, this is likely to be the case. Occasionally, bitcoin prices drop a few cents quickly. You may not have enough bitcoin to make a purchase if prices drop between moving an item to your cart and clicking on the purchase button.
Frequently Asked Questions (FAQs)
Bitcoin ATMs: how do they work?
Bitcoin ATMs allow you to instantly convert your cash into bitcoin. As opposed to a traditional ATM, a bitcoin ATM allows you to insert money rather than withdraw it. Your cash is converted into bitcoins once you deposit it.
What is the best way to get bitcoin?
The four main ways to get bitcoin are to purchase it, accept it as payment for goods and services, mine it, or receive it as a gift. Bitcoin can be acquired through a variety of apps and services. Some of them operate like brokerage firms with an emphasis on charting and trading bitcoin prices. There are also payment services that allow you to transact both in bitcoins and U.S. dollars.