The updated MetaTrader 5 for iPhone/iPad features a completely new design of messages. Now, MQL5.community messages and push-notifications from the desktop platform are displayed as chats similar to those used in popular messaging apps.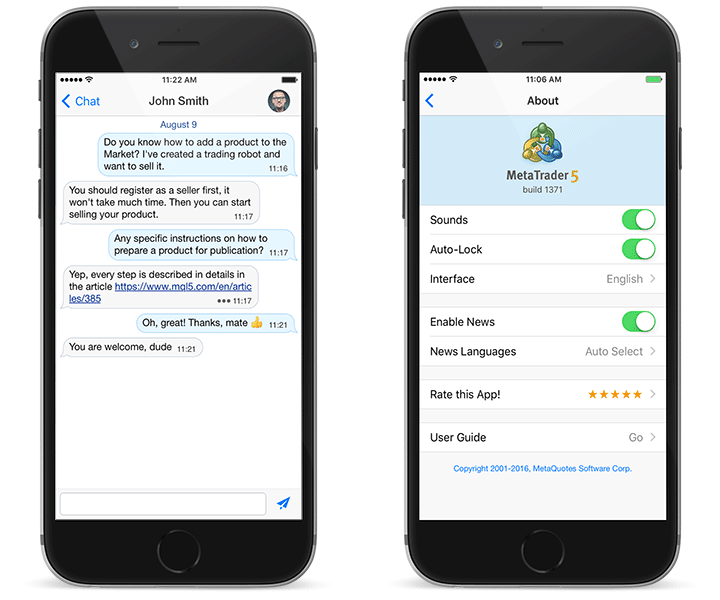 In addition, it is now possible to switch to any of the 23 available languages straight from the platform. Specify your preferred language in the "About" section without changing your device language settings.
Update your MetaTrader 5 for iOS app — the new build is already available on the App Store!

2016.08.05
The new version of the MetaTrader 5 for Android features a free built-in chat, which traders can use to chat with other MQL5.community members straight from the platform. Now it is possible to send an instant message directly to a selected recipient's mobile device.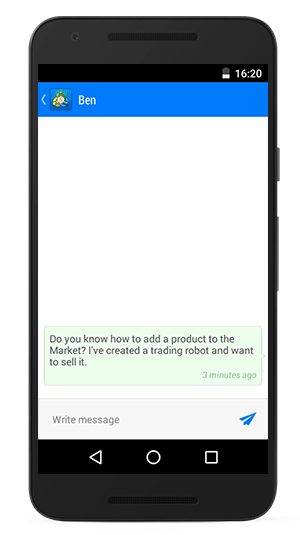 Now traders can chat with any MQL5.community member at any time and at any place via mql5.com web site or a mobile device. Also, the built-in chathas recently been added to the desktop version of the MetaTrader 5 platform.
Another convenient feature of the new MetaTrader 5 Android is the quick transfer of SSL certificates from the desktop platform to a mobile device. If you need to transfer a certificate, open the MetaTrader 5 desktop platform, and select the transfer option from the account context menu in the Navigator window.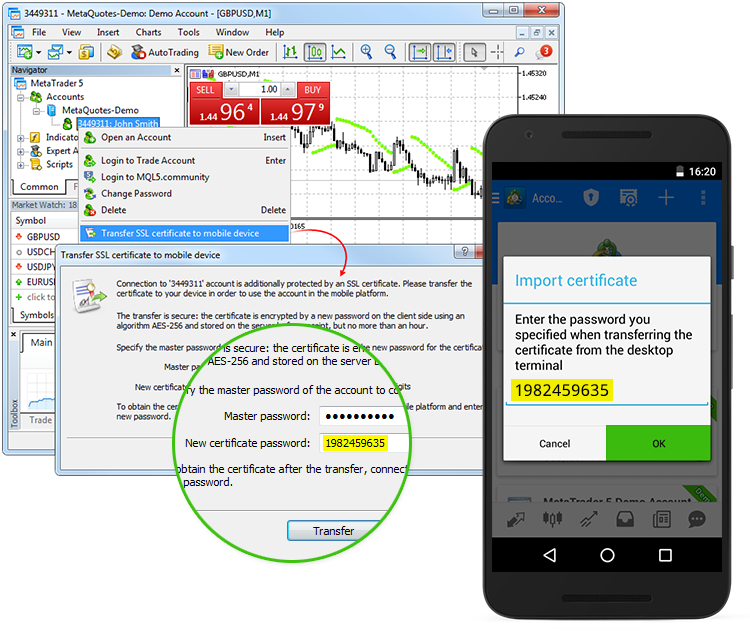 Specify the master password of the account in the new window and set the new password consisting of 8 digits to protect the certificate. Next, launch the mobile application and connect to your account. You will be immediately prompted to import the certificate and to enter the numeric password that you have specified in the desktop MetaTrader 5 platform. That's all.
In addition, we have translated the MetaTrader 5 mobile application interface into two more languages (Dutch and Farsi), so now users can choose from 24 languages available!
Update your MetaTrader 5 Android App and enjoy all the new features – the new build is already available on Google Play!